CODDE helps you in the realization of your LCA
Life cycle assessment (LCA) is a quantitative, multi-criteria, multi-step and based on product functionality environmental assessment method. This method is ideal in order to control the environmental footpring of products and services.
AN LCA SOLUTION FOR EACH OF YOUR NEEDS
Choose the calculated indicators and obtain the quantitative results of environmental impact of your product.

Analyze the distribution of environmental impacts on the whole life cycle of your product.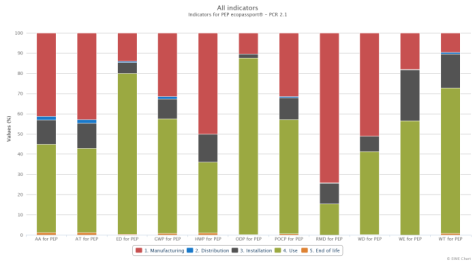 CODDE EXPERTISE
20 years+ LCA
experience
LCA software EIME developer
Studies
Accompanying
Specific database developer
LCA in compliance with ISO 14040-44
Multi-sectorial

expertise
Electromechanical
Building
Textile
Transport
Cosmetic
Bureau Veritas Group
International network
Customer care
Reputation
Recognition
Expertise
THEY TRUST US