Since November 1, 2022, CODDE department of LCIE Bureau Veritas has communicated the carbon footprint associated with its consulting service.
NegaOctet pilot studies: EIME
After 36 months of research, NegaOctet offers a method and tools to measure and reduce the environmental impact of digital services over their entire life cycle. In 2021, the EIME software was selected from 12 pilot cases to implement the NegaOctet methodology.
LCIE Bureau Veritas publishes an consumer infographic so that everyone can discover the first results of this pilot study.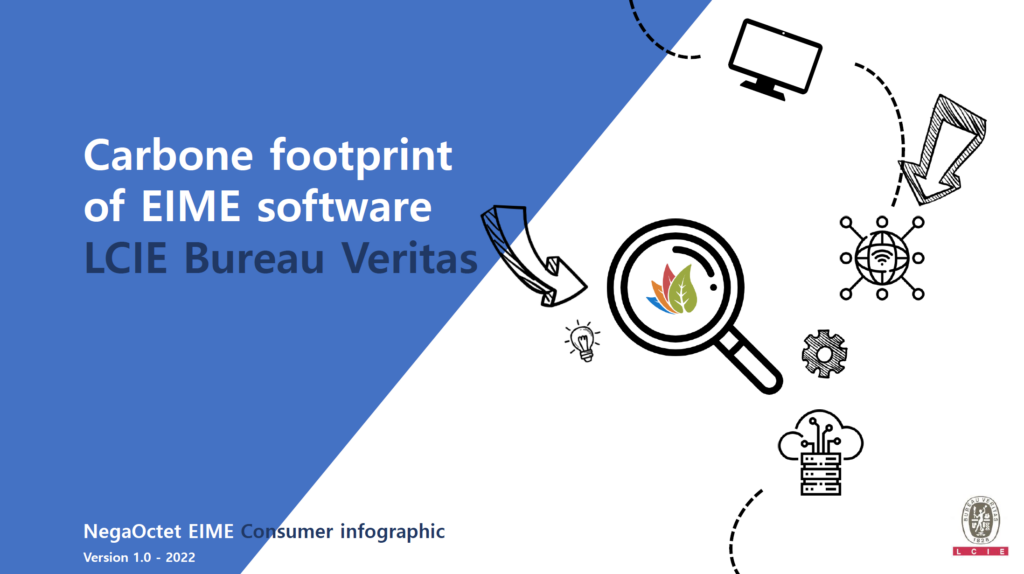 The expertise of LCIE Bureau Veritas
If you want to submit your eco-design project to LCIE Bureau Veritas, contact us for more information.
November 2022