The LCIE Bureau Veritas publishes an infographic for the general public of the impacts associated with an electronic card.
Carbon footprint of an electronic board
This infographic presents the impacts of an electronic card of household electrical equipment (104 mm² card with more than 200 electronic components). The impact is 7.53 kg CO2 eq. To consult all the results, download the infographic.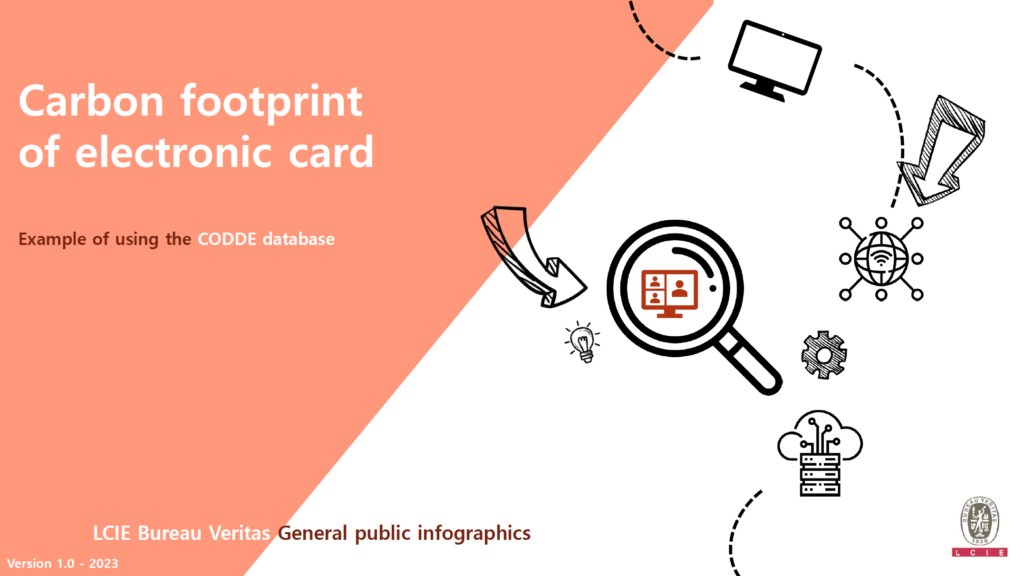 This is an example of a study done with the EIME software.
The expertise of LCIE Bureau Veritas
If you want to measure the environmental footprint of IT equipment, it is recommended to use the NégaOctet database. The NégaOctet database provides access to an additional component catalog such as processors. With the carbon impact of a processor varying by a factor of 1 to 9, this precision is necessary!
Contact us for more information.
August 2023