The LCIE Bureau Veritas publishes an infographic for the general public of the digital impacts associated with a webconference.
Carbon footprint of a web conference
This infographic presents the impacts of a 1 hour webconference (20 participants, connection by smartphone with the camera activated, via mobile in France). The impact is 0.995 kg CO2 eq. To consult all the results, download the infographic.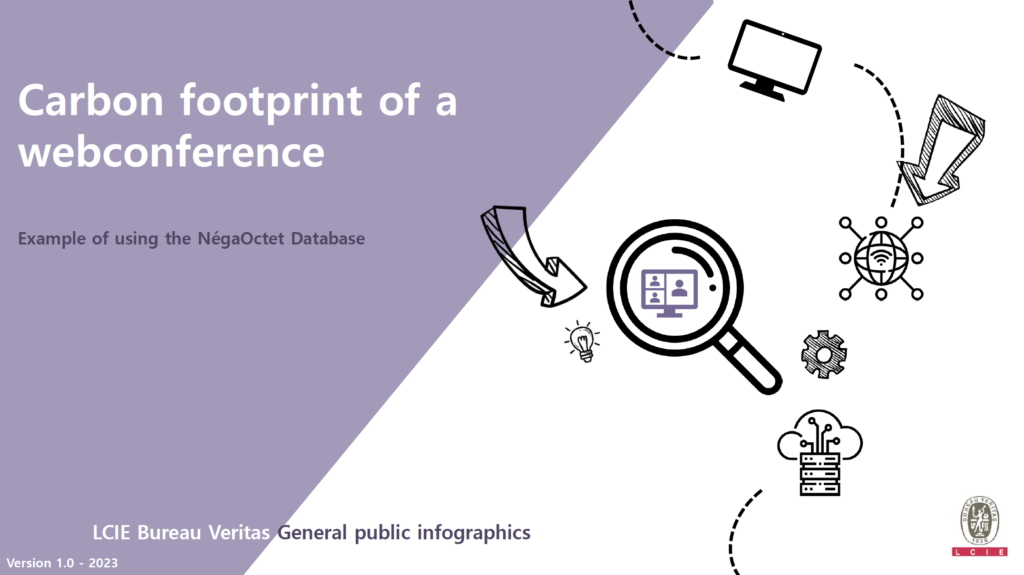 The expertise of LCIE Bureau Veritas
If you want to measure the environmental footprint of your digital services, contact us for more information.
June 2023